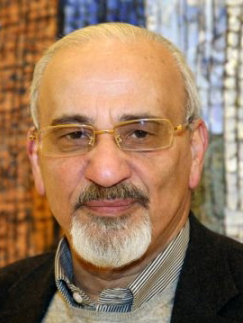 Exper:
He began practicing art at a very early age.
His artistic career was disrupted in 1967, when he decided to pursue a more political and cultural line. In 1993.
He emphasized his specialty by resuming his works and holding an exhibition for his water paintings, where he focused on capturing natural landscape views of Al-Waleh Valley, south of Amman.
Hourany™s outstanding contribution is mostly recognizable in photography. Since 1996, he has held thirteen solo exhibitions in a number of capitals and cities around the world, such as Amman, Aleppo, Cairo, Doha, Gothenburg; Sweden, Washington DC; USA and the 11th International Cairo Biennale in Cairo.
His photography enjoys special distinctiveness; as he grasps the surface of the object as well as the texture, giving a sense of abstraction
Hourany also provides explanatory manuscript to a wide collection of his photos, each of which forms the components of a full-size mural that is most similar to abstract murals.